Description
The question is: can traditional business techniques be used effectively by nonprofits? The answer is: by all means!
This course focuses on the importance of "mission-based management," i.e., using sound, proven business techniques to do more mission. Good cash management procedures, effective marketing approaches, sound human resource practices — all add significantly to a nonprofit's ability to "manage for mission."
Brinckerhoff's mastery of his subject matter, coupled with his warm and direct delivery, makes this program a beneficial learning experience for all.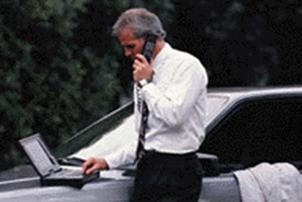 Learning Objectives
This course will enable you
To learn how to get more out of existing resources by using standard business techniques

To learn the business practices of a successful nonprofit organization

To learn the key components of effective staff management in today's challenging environment
Faculty

PETER BRINCKERHOFF
President


Corporate Alternatives, Inc.


Union Hall, VA

Peter is a nationally recognized expert on improving the management of nonprofit organizations. He has led seminars, workshops, and training sessions for organizations across the country. He has been a featured speaker, has written articles for the leading publications serving the nonprofit sector, and has authored numerous books.