Description
Marketing. Itís a common enough word in business. Itís not always associated with nonprofits, though. But it should be, as this course makes abundantly clear.
Here, viewers will learn the inís and outís of creating a successful, viable marketing plan - one that works and works well! Theyíll also learn how to translate feedback from clients and community into better marketing decisions.
Foxís presentation is exhaustive and comes complete with checklists and other tools viewers will find of immense value ďback on the job.Ē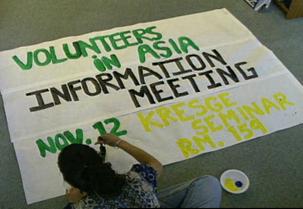 Learning Objectives
This course will enable you
To learn the steps for developing the structure and content of a successful marketing plan
To learn cost-effective ways to listen to and learn about your clients and community
To learn how to measure, align, and communicate a compelling image
Faculty

KAREN FOX
Dept of Marketing, Leavy School of Business.
Santa Clara University
Santa Clara, CA

Karen teaches marketing for nonprofit organizations, services marketing, and marketing management. She has worked overseas on social marketing projects in Egypt, Burma, Columbia, Indonesia, and Russia. A history graduate of Stanford University, she received a Master of Arts in Teaching from Harvard and a Ph.D. in curriculum and evaluation from Stanford.