Description
Of all the challenges facing a nonprofit, managing the board can certainly be one of the most daunting. This thought-provoking course addresses issues common to nonprofit boards and crucial to a nonprofit's success.
Here, viewers will find a host of creative, practical ways to recruit, engage, and involve a diverse board. But they'll also find a good deal of humor, as Weisman's no-nonsense approach leaves plenty of room for laughter.
Said one viewer, "It's hard to believe so much information is imparted in so little time in such painless fashion. It's great!"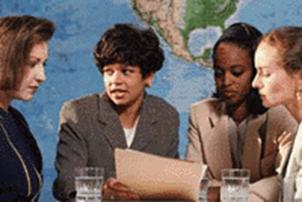 Learning Objectives
This course will enable you
To learn how to assess board composition
To learn how to build a diverse board, where to find board members, and how to recruit them
To learn creative approaches to board orientation and to building board commitment to mission
Faculty

CAROL WEISMAN
President
Board Builders
St. Louis, MO

Carol is a speaker, author, trainer, and consultant who specializes in volunteerism, fund-raising, and governance. She has master's degrees in both social work and education from Washington University in St. Louis. She has served on over 24 boards and has been president of seven. Carol travels the world keynoting, training, and doing board retreats.